The BKF is a Civil Society Organization, only the immediate life-saving organization in Bhutan. To help us fulfill our Vision, Mission, and Objectives, financial contributions, bequest or sponsorship funding to support our important work are always welcome.
BKF is officially tax exempted organization under RRCO approved letterhead number: DRC TAX/A&L/EX/18(A)/2012/2104.
Please note the BKF is a not for profit Organization, registered in the country under the Civil Society Organizations Authority.
The BKF will issue Money Receipt (Tax Exempted) on acknowledging the receipt of donation.
---
National Donors:
You can directly donate to BKF by various channels:
1. Fund Transfer Directly from mBOB App
Those who have bank accounts with BOB and have mBOB App, you may directly donate via Fund Transfers >> Donations >> Kidney Foundation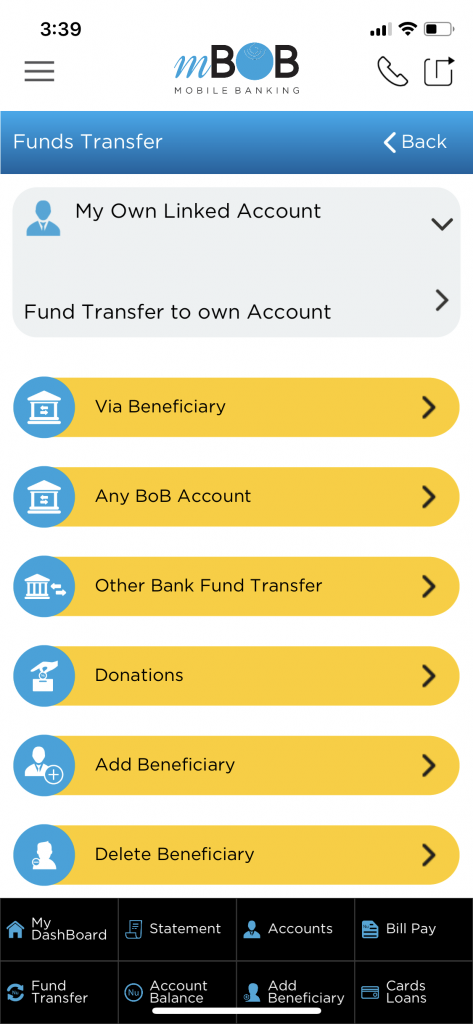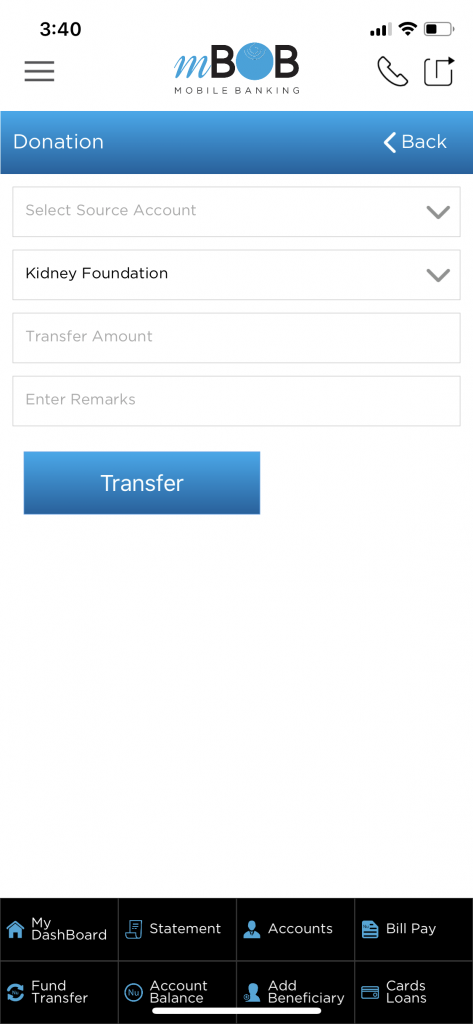 2. Cash / Cheque Deposit to BOB
You can directly deposit/transfer into BKF BOB's Account No. 100676473
3. Cash / Cheque Deposit to BNB
You can directly deposit/transfer into BKF BNB's Account No. 51000 2754 2001
---
International Donors:
Make a Wire Transfer to either one of the following correspondent banks:
---